Kayserburg Young Artists Piano Concert in Ho Chi Minh City, Vietnam
On 6/6/2020, 4 young pianists performed a full European program on a shiny full size Kayserburg grand, model KA275. A full housed audience attended the concert in the luxurious and cozy TED SAIGON Recital Hall, on the 3rd Floor of SC Vivo City, district 7, Ho Chi Minh City, Vietnam.
In honor of TED SAIGON's talented students and their teachers, the concert is performed at professional concert level, reinterpretation of European musical affairs through the Kayserburg grand with selection of classics by geniuses such as Chopin, Mozart, Tchaikovsky, and Beethoven.
Pianists participated in the performance were Nguyễn Thái Sao Mai​, Ly Tyann, Nguyễn Mai Châu Giang and Nguyễn Hoàng Anh.
The Kayserburg full-size concert grand KA275 was the highlight of the evening – it enabled the performers with tonal projection on each key when performing complex classical and romantic  compositions with ease.
The success of the program is the motivation for TED SAIGON's leadership and staff to continue to organize more of such meaningful music events, to support students to have the opportunity to perform and practice for major contests at home and abroad.
Art director was PhD, Conductor, Pianist Nguyen Anh Son (Vice Rector of TED SAIGON) Guests of honor were Prof. Dr. Nguyen Thanh Ha(Director General TED Saigon) and Prof. Dr. Tran Thu Ha (Former Director of Vietnam National Academy of Music).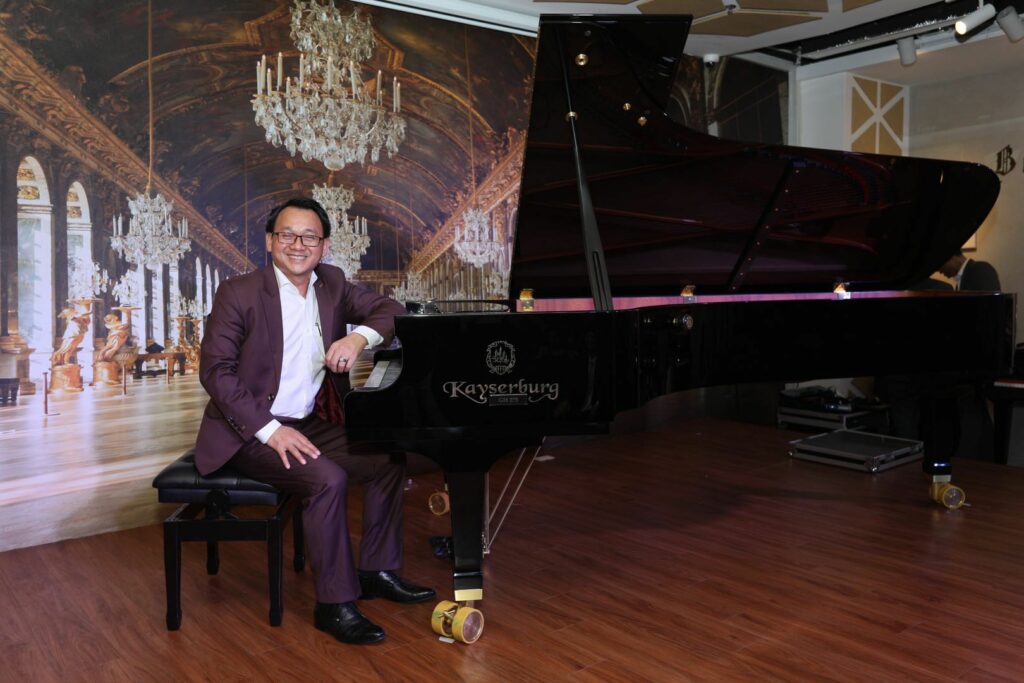 The Kayserburg Young Artist Piano Concert will take place monthly at TED SAIGON RECITAL HALL, under the direction of Prof. Dr. Nguyen Thanh Ha (Deputy Director, Training Department of Ministry of Culture, Sports and Tourism)
The evening ended successfully in celebration of the joy of music, shared amongst performers, guests, parents, and teachers – thanks to the organizer TED SAIGON.