Kayserburg reaches out to Australia: see you in Guangzhou for the November Pearl River/Kayserburg International Youth Piano Competition!
The Australian Finals for the 6th Kayserburg International Youth Piano Competition was officially held on 29th September, at the Schonell Cinema & Live Theatre of the University of Queensland in Brisbane.
This was the first Kayserburg Australia finals organized by Pearl River Piano Group(Guangzhou, China). The Kayserburg International Youth Piano Competition was held on a biennale platform and currently
is the world's largest youth piano competition, with this year's participation of well over 80,000 candidates.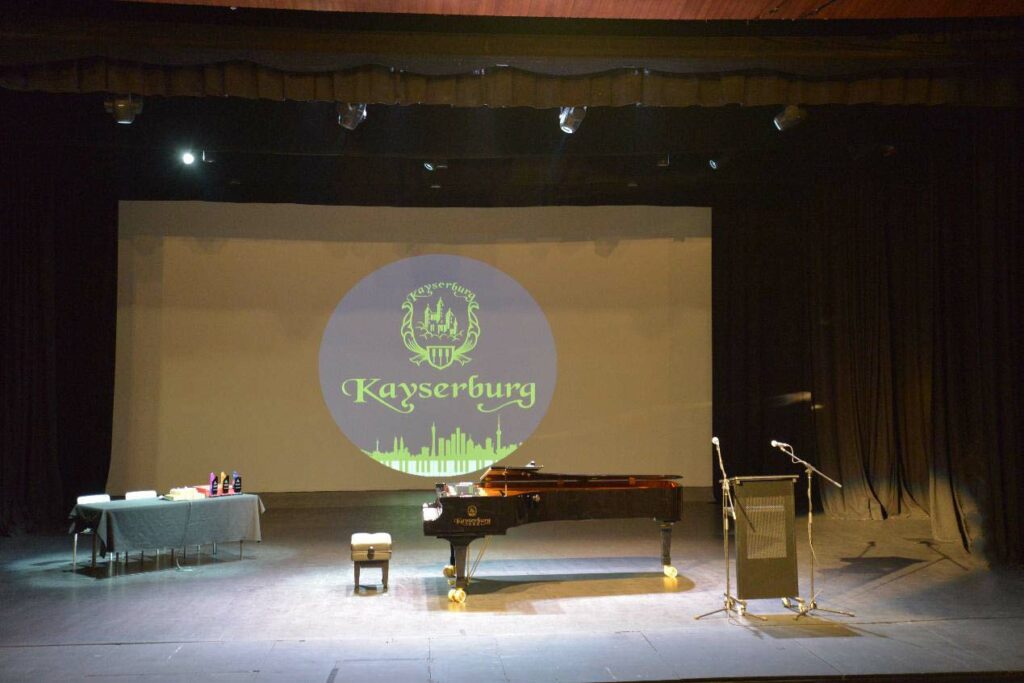 The first Australian Finals was jointly organized by Brisbane YW MUSIC and Sydney Piano Centre, both are piano dealers of the Pearl River, Kayserburg and Ritmuller brands.
This year eight talented young pianists from Sydney and Brisbane qualified from the local Semi-Finals rounds, and they came prepared to aim for top honors as one grand prize winner would represent Australia to enter the Kayserburg International Youth Piano Competition Finals in Guangzhou China in November.
The eager audience gathered on campus to enjoy such spectacular performance and to witness the wonderful artistic rendering of pianistic art from our young contestants. The audience were mesmerized by quick fingers flying across the 88 keys on the full sized 9-foot Kayserburg concert grand model GH275, which was specially prepared and shipped to Brisbane from Guangzhou Pearl River factory.
One of the judges Roger Cui commented on the Kayserburg full size 9 foot concert grand, which was the official piano for the competition, he said,"After careful consideration, I would like to share the following thoughts about the Kayserburg 9 foot grand piano I tested on Saturday at YW Music: it is an extremely satisfying piano to play. The sound can penetrate very well, which means it will have no problem to be a piano concerto instrument together with a full size orchestra. The coating of the keys provides high security against sweat and slips. The key action is very responsive. I was extremely impressed with the tuning of the piano, that after 30 minutes of Franz Liszt's transcendental etudes, it stayed in tune as if it was just tuned. A piano with high quality."
For the auspicious occasion, our honorable panel of judges was headed by Greg Thompson, who is Chair of the Board of Southern Cross Soloist, by concert pianist Roger Cui who is Artistic Director of Ladybugs Studio, and by Mr. Alex Rainerti; described by Limelight Magazine as" a soloist of superb virtuosic skill and musicality".
After much deliberation, the judges selected the following 3 well deserving prize winners from amongst the 8 contestants:
Grand Prize: Sunny Gu
Second Prize: Ian Wu
Third Prize: Yuchen Lei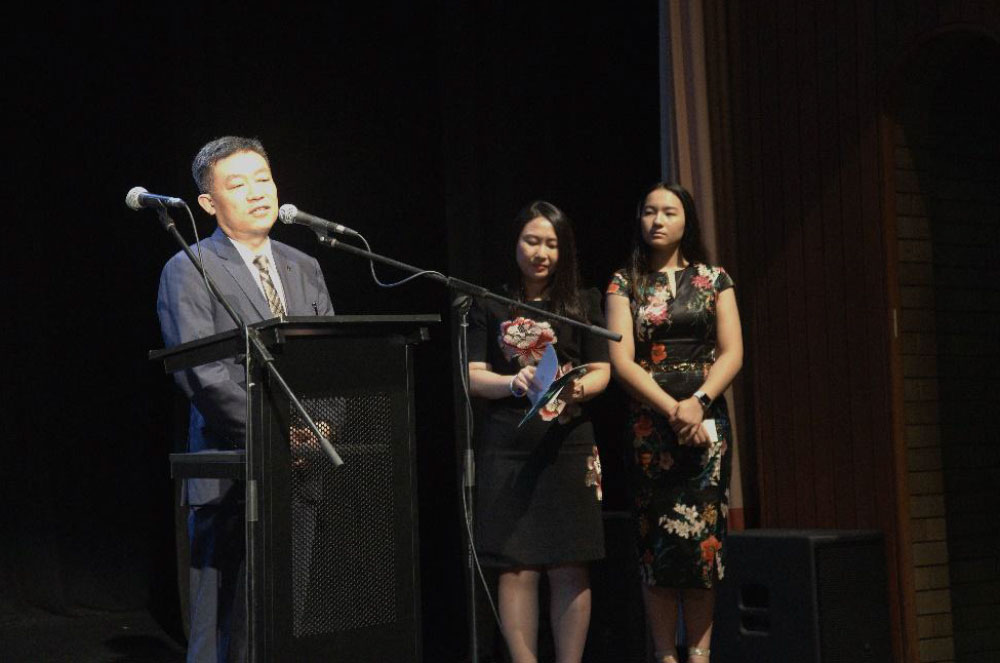 With the grand prize winner proceeding to join worldwide young artists at the Kayserburg Grand Finals in Guangzhou, China, from 8 – 12 November, 2019.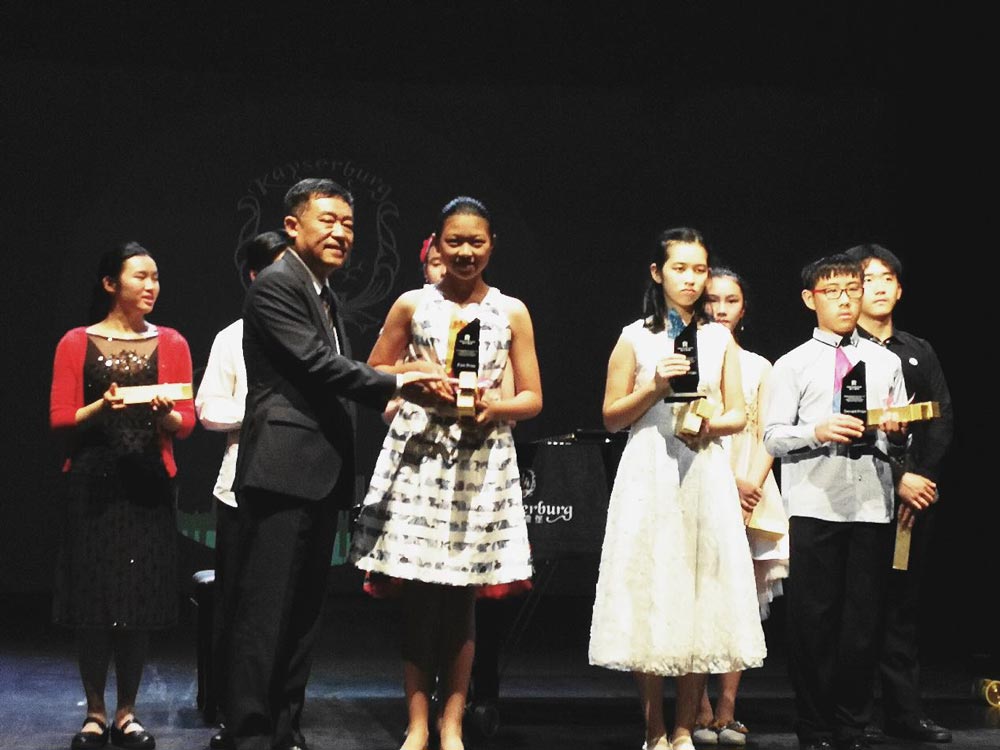 In Guangzhou, the world's finest young pianists have the opportunity to share their musical talents on stage at the Music Hall in Xinghai Conservatory of Music.Said Mr. Leng Tshua, Director of Global Sales and Marketing for Pearl River Piano Group, " with sponsorship from Pearl River Piano Group, we are looking forward to the continued development of piano crafts and musical interactions among talented young pianists worldwide , with emphasis on sustaining piano education for families and children."
The original competition started in 1983 under "Guangzhou Pearl River Cup"and quickly established itself as one of the world's most prestigious youth piano competitions. The competition was renamed Kayserburg International Youth Piano Competition in 2009 and quickly became the largest biennial event for the pianistic community both in China and it's overseas affiliates. Through the years of cultivating talents and the pursuit of excellence, Pearl River Kayserburg Company quickly attained top brand positioning among numerous competitors domestically in China, and firmly established as the Chinese national brand in the piano industry. Today Kayserburg firmly sets the platform for aspiring teenagers to exercise and to share their talents with the world, by encouraging youngsters to participate in live concerts around the globe.
Pearl River ·Kayserburg International Youth Piano Competition is a high standard, high quality and high level International competition. At the Australia finals, we are honored to have engaged the families and friends from Sydney and Brisbane to participate at the finals, and our sincerest gratitude to both Brisbane YW Music and Sydney Piano Centre for their joint effort in organizing this successful event on behalf of Pearl River Piano Group.